Say "I Do" To Trouble-Free Wedding Transportation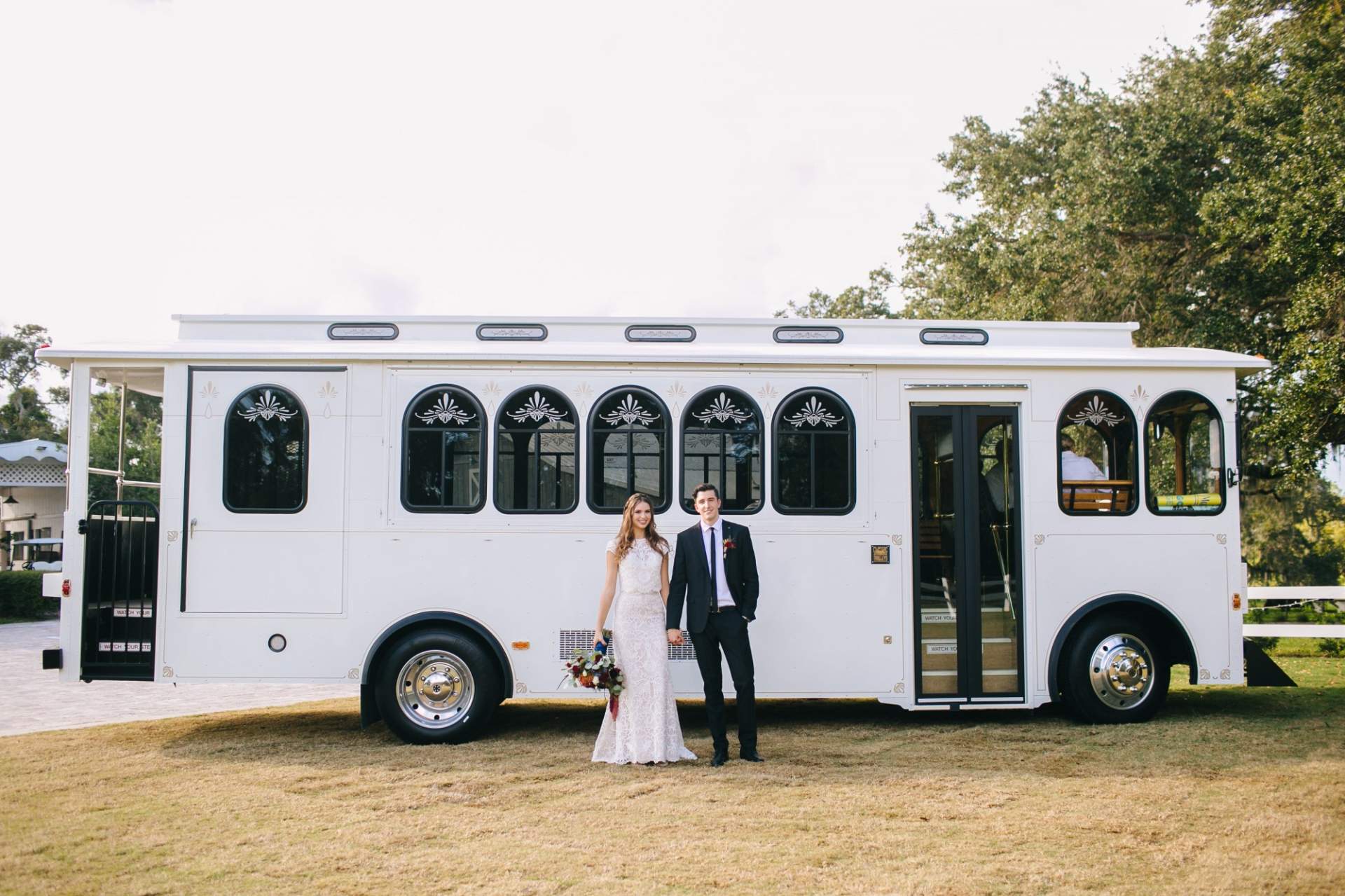 Here are some tips for trouble-free transporation on your wedding day:
1. At least two months prior to the wedding day, request an on-site consultation by a Magic Carpet Ride staff member who will check driving routes for maneuverability, bus parking availability, transportation issues at church, reception and/or hotel sites while identifying any factors that could negatively impact wedding party transportation.
2. Establish detailed final transportation schedules with Magic Carpet Ride at least 72 hours prior to wedding day. Adherence to a timely schedule by the wedding party is key to a continuous transportation flow and will eliminate potential gaps in service
3. Designate ONE person (not bride nor groom) as the Transportation Coordinator, who can be available throughout the weddingday for contact by Magic Carpet Ride drivers for schedule adjustments/changes or other necessary decisions
4. Understand that a security deposit will be required, separate from transportation costs, if food or drink will be brought aboard a Magic Carpet Ride vehicle
5. Realize that occasional traffic jams or unforeseen circumstances may cause transportation delays. Keep communication lines open between bus drivers and wedding Transportation Coordinator to solve any problems that may arise.
6. Agree to pay all estimated transportation expenses in full at least three days prior to the weddng day.
7. Due to safety concerns, disorderly passengers will not be tolerated aboard the bus. Our driver is not responsible for unruly wedding guests.
8. Be familiar with the contract that specifies wedding transportation start and stop times. These schedules cannot be changed once the contract is signed.